Informative and fun: the Online Player Database
Who are the best players in the world? What are their current ratings? What do the players look like? The ChessBase Online Player Database answers all these questions and many more! You can browse through 570,000 chess player profiles and 40,000 images!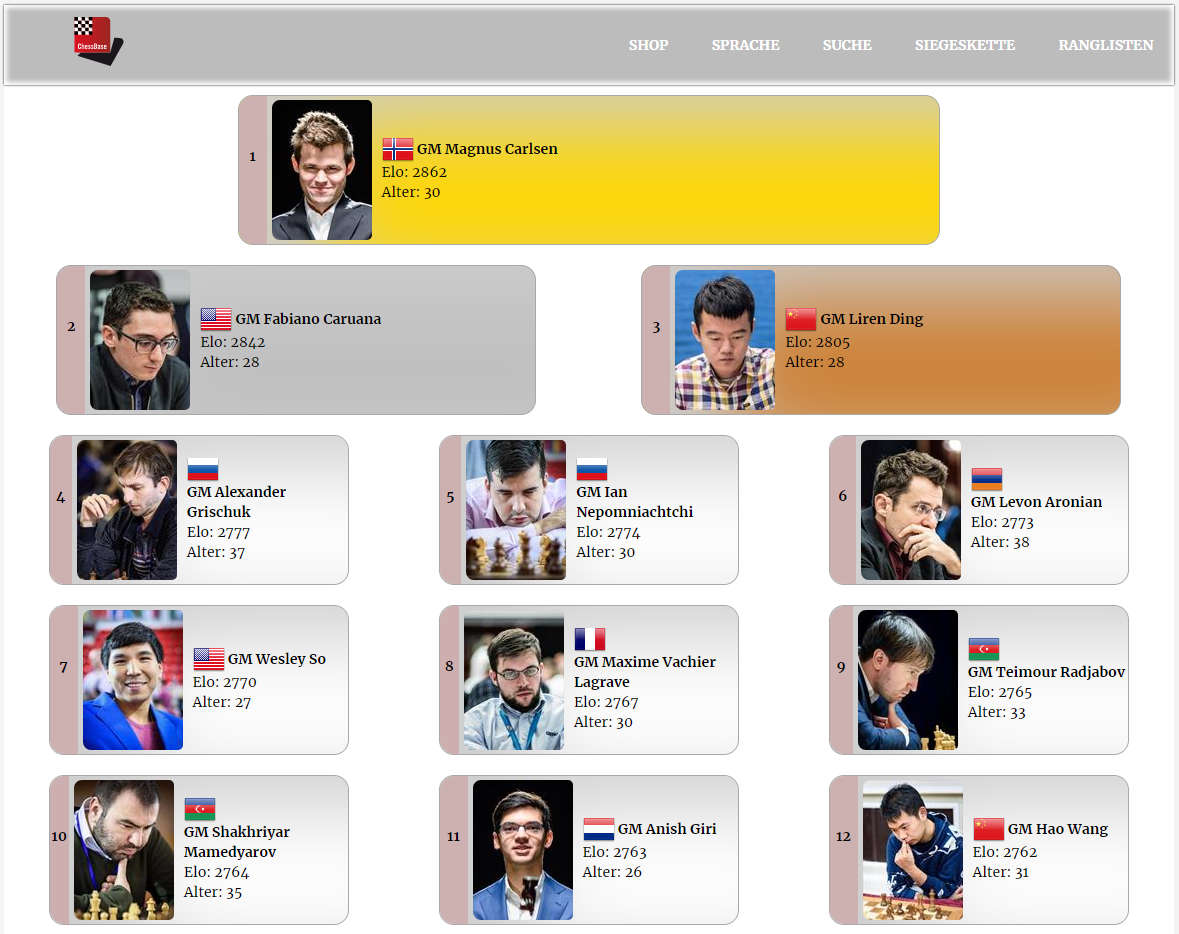 Do you want to know the current Elo of an old friend or rival? Would you like to find the best players within your age-group? You can also check out various games played by the most promising juniors. Have a look!