WELCOME TO THE WORLD'S
LARGEST CHESS SERVER
Every day around 20,000 chess enthusiasts log in to Playchess.com from across the globe, so you can be sure to find an opponent of your playing strength almost immediately! When you want a break from playing yourself, you can also just as easily watch live grandmaster blitz, or tune in to coverage of world-class tournaments.
You can chose who to play against and at what time control, whether you want to try and improve your Playchess Elo in a rated game, or whether it should just be a friendly match – all you need to do is set up seeks and challenges and the games can begin!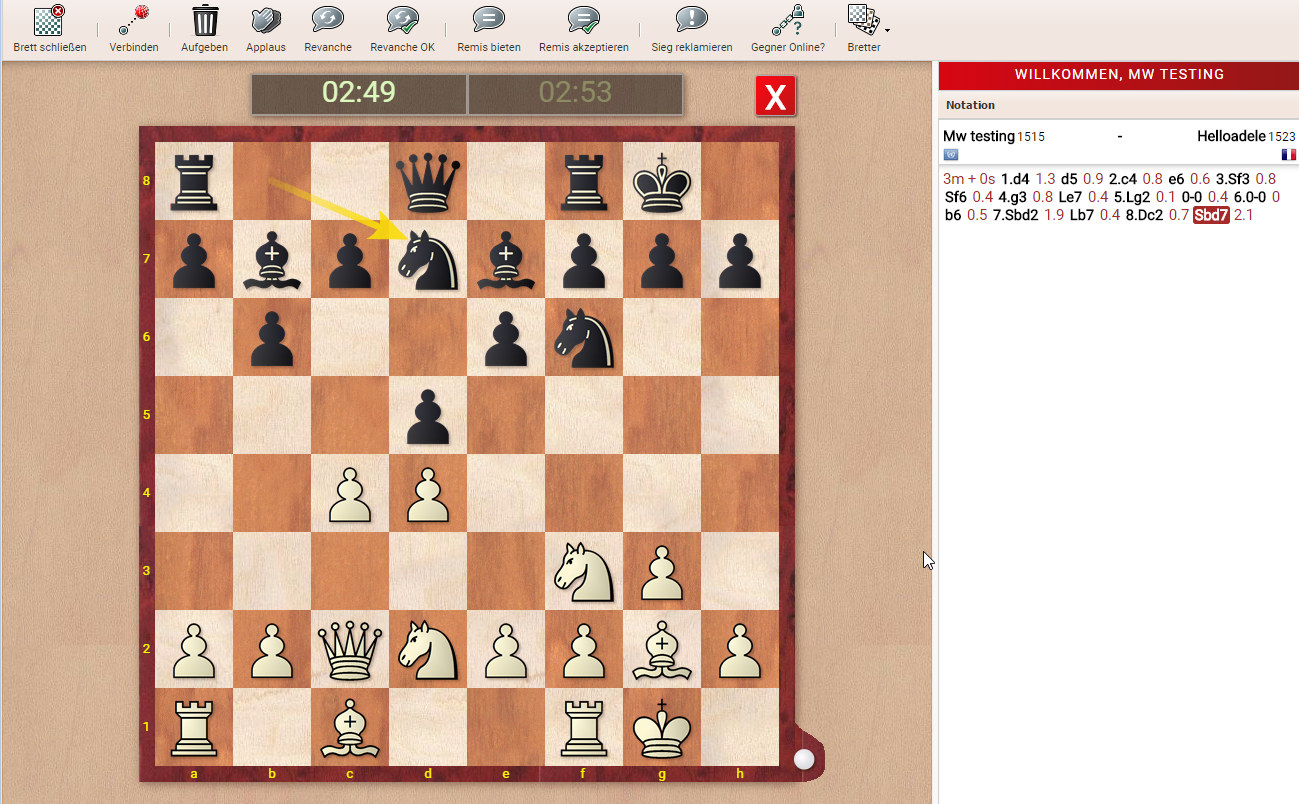 What is your Playchess Elo? On the chess server, all serious games are rated according to FIDE rules. Improve your Elo and set up new personal high scores. With a little luck you will be able to challenge titled players to a game of blitz!
IN GOOD COMPANY
In addition to several hundred grandmasters, even former World Champion Garry Kasparov is no stranger to Playchess. Watch a GM during a blitz game, or take advantage of the daily tournaments for players of all abilities and test your mettle under real tournament conditions!
Your club's very own server
Open your own club room on playchess.com - play, train and organize tournaments just for your club members! This is club chess 2.0 - add a link to the club room on playchess.com onto your website, and you're ready to go with your own server!
LIVE + INTERACTIVE: "ENDGAME MAGIC SHOW"
WITH KARTSEN MÜLLER
The renowned endgame expert from Hamburg, Dr. Karsten Müller, regularly welcomes famous guests such as Peter Heine-Nielsen, Erwin l'Ami, Alexei Shirov and Mihail Marin, to the ChessBase studio to explore the fascinating world of endgames! Of course you are also invited – so come along!
LESSONS FROM MASTERS? MASTERCLASSES!
Playchess also offers a comprehensive training schedule. New:
Live + interactive: "The Weekly Show" mit Lawrence Trent
"The Weekly Show with Lawrence Trent! A weekly round up of the movers and shakers in the chess world, with a dash of humour to boot. This show will be fully interactive, so Chessbase Premium user feedback is encouraged! What would you like to see Lawrence take a look at in the show? Send your suggestions to him via Twitter @lawrencetrentim and he will be sure to take a look at them
Live + interactive: "Fast and Furios" mit Robert Ris
IM Robert Ris shows sharp and double edged opening lines. If you like sacrificing or playing gambits, this show is a must see. You'll not only benefit from interesting opening ideas, but will also learn a lot of opening concepts too.
Live + interactive: "Game of the week" mit Merijn van Delft
Every week fascinating chess games are played around the globe. IM Merijn van Delft picks his favorite game and explains all aspects from the opening to endgame which will enrich your knowledge of all phases of the game.
Why not get your training in too? Put forward your ideas and hone your skills interactively with our master coaches!