Tactics training yields Elo points
90% of all chess games are decided by tactics – which means that success is something you can train! Put yourself through your paces and increase your tactical prowess with "ChessBase Training".
JUST LIKE IN REAL LIFE
Over 60,000 training positions await you, ranging from one-movers to more demanding puzzles with quiet solutions. Every motif and trick features in this collection, including one that could appear in your very next game.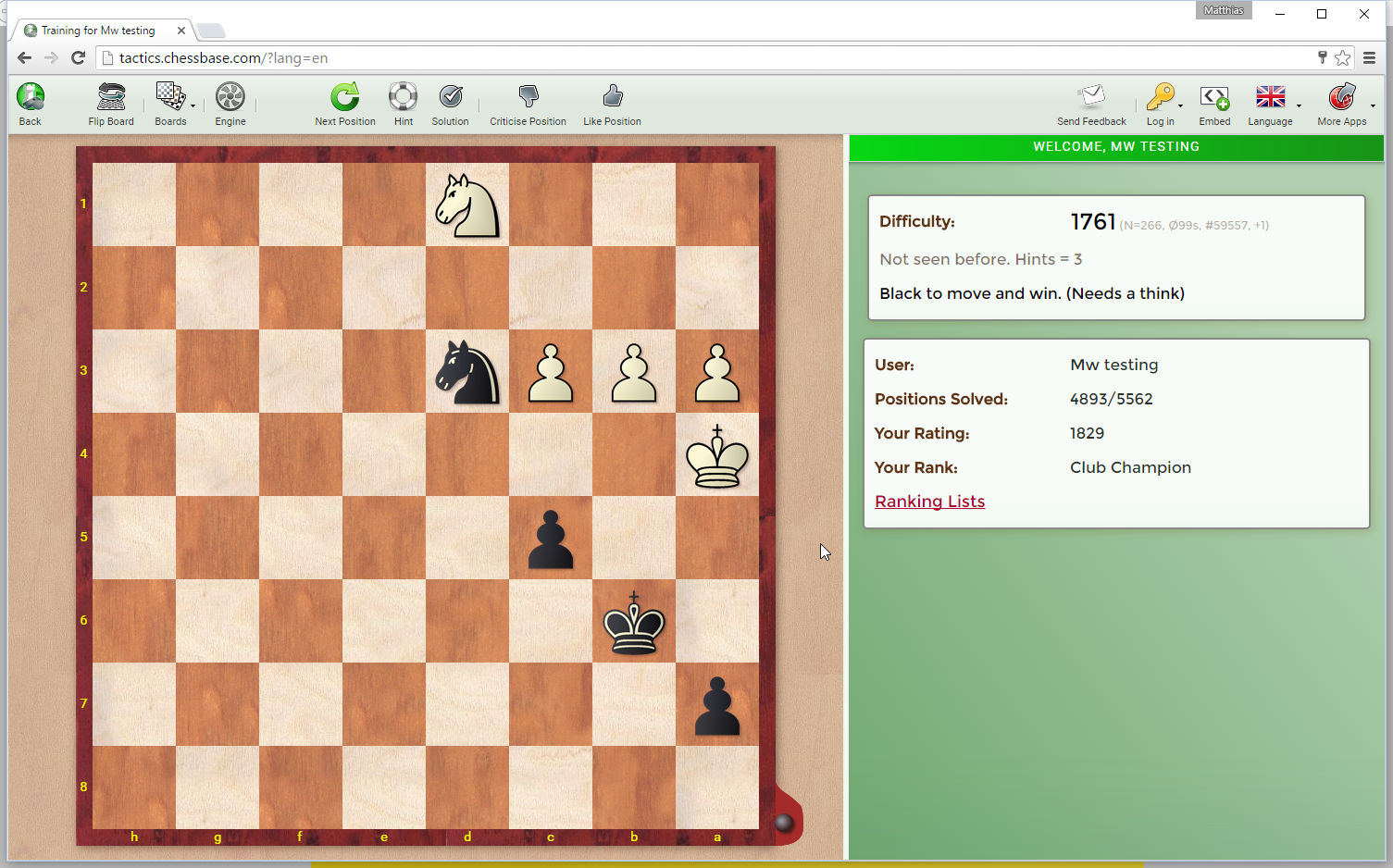 HOW STRONG ARE YOU?
Take our tactics test and get a tactics Elo! Every position is stored with its own Elo rating and solution time – that way you can judge how difficult the puzzle is and work on increasing your own rating.
KEEP CALM AND TAKE IT SLOWLY
After solving a puzzle, you decide when you want to tackle the next one. You can take your time and play through the puzzle you just solved, to appreciate the subtleties or understand a particular pattern. The next position only loads when you click the "Next" button!
Fritz is on hand to help
Sometimes you can't see the mate for checks! If you need a helping hand or want to see the correct solution, Fritz Online can be called up at the click of a mouse - especially helpful if you managed to guess the correct solution but don't fully understand why it works. Fritz can help you recognize new tactical motives when you play through a puzzle and all its variations.