World class chess: every day LIVE!
WATCH
Watch world class tournaments, follow Carlsen, Anand & Co. live when they fight for titles, triumphs and records, chat with other chess fans, and follow the most important games on one screen: on the playchess.com-"multi-board"!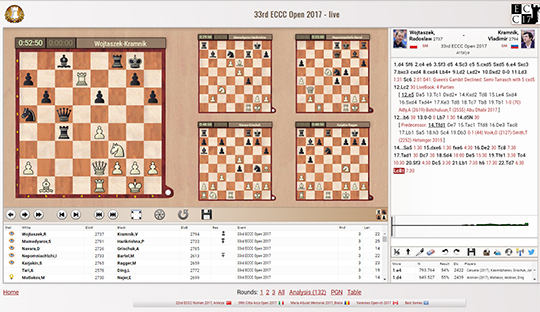 The biggest and most important tournaments: every day live! From the World Championship to National Championships. The automatic live-analysis gives you immediate insight of the games, the live-book compares the games with the current opening theory and you can download all games with analysis, and all this with and on your smartphone: world class chess in your pocket!