Your Games And Analysis - always available
MyGames is another cloud feature from ChessBase – load games in a matter of seconds and play them back at your leisure. All you need to do is login to "MyGames" and all of your games are there, just where you left them – including those from Playchess.com! Play through your games with other players or teammates, or let Fritz or another cloud-based engine help you search for improvements in your play!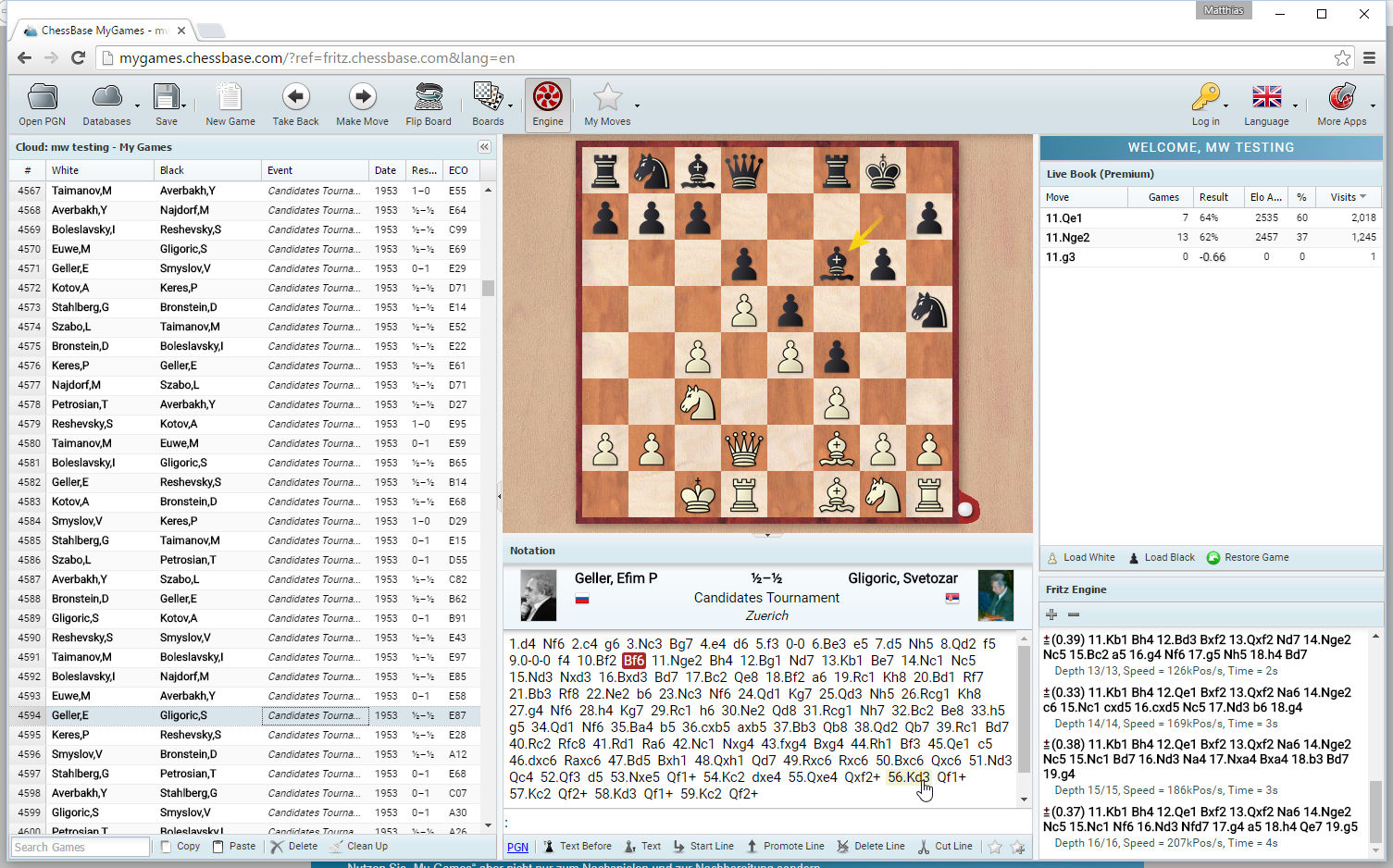 MyGames offers more than just a playback and analysis option – you can also use it to prepare for your next game! The MyGames cloud can also store your opening repertoire (created in ChessBase 14) in its entirety. Or perhaps you want to have some puzzles available during a holiday or at the next club night? Create training exercises in ChessBase 14 at home and then load them on a mobile device later!