Play better by playing!
Here you can learn chess simply and quickly. How do the pieces move? What are good tactics? How do you checkmate? Just start now and learn how you can beat all other hobby players. (or .. beat everyone else)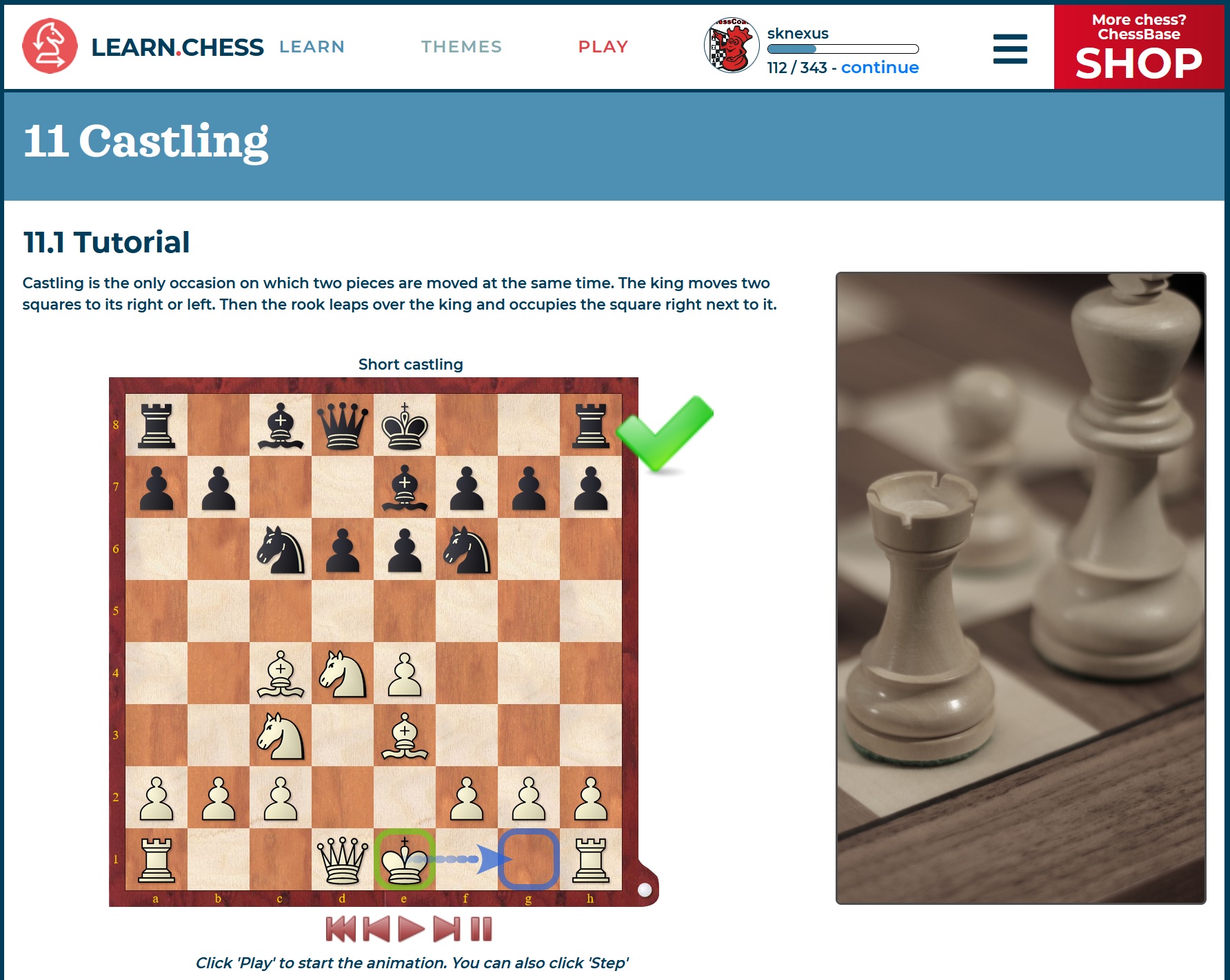 Learning chess is fun here! Playfully you learn the rules of chess, tactics, attack and defense. After this interactive beginner course you can play chess! Log in to see your progress.